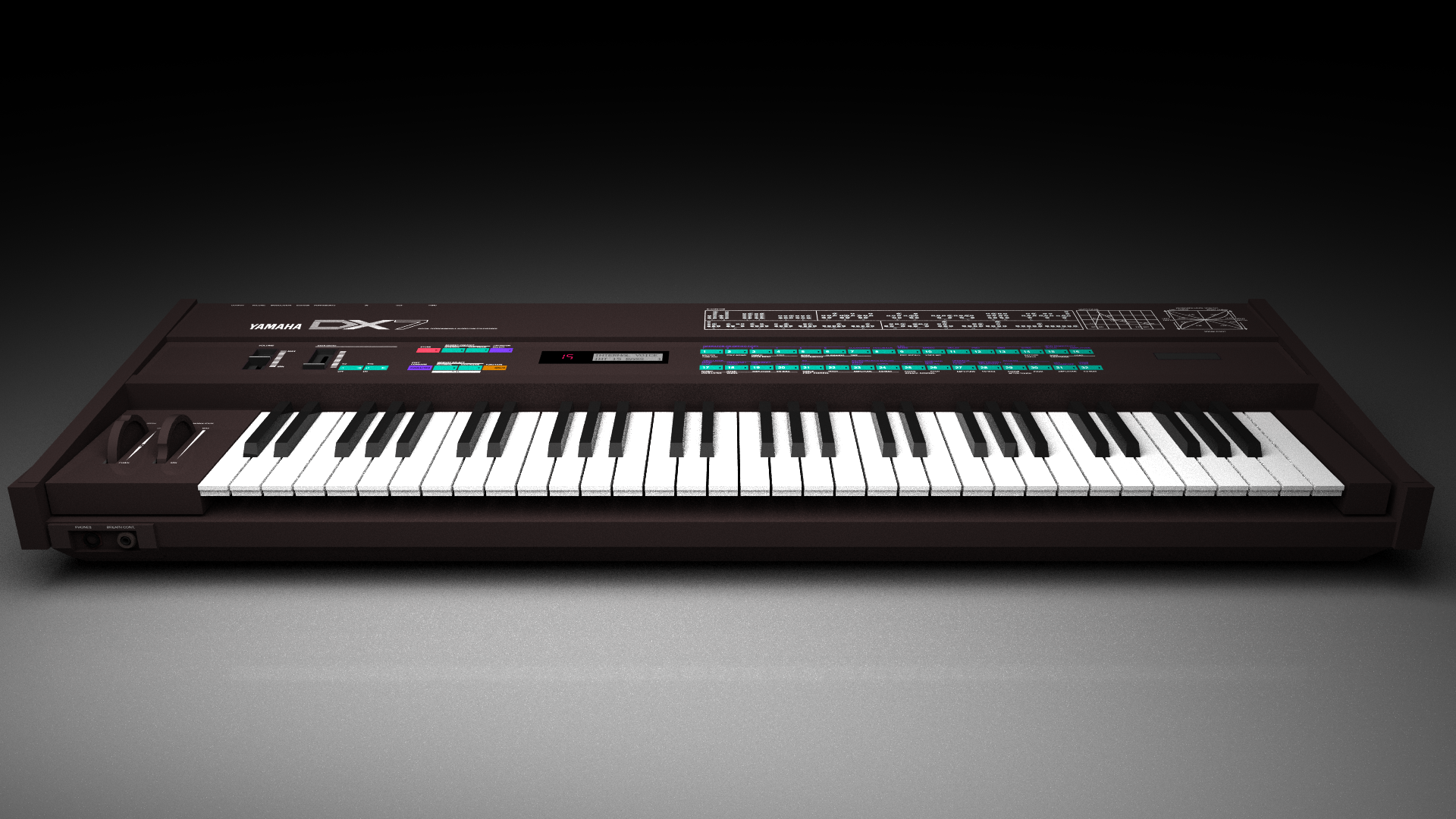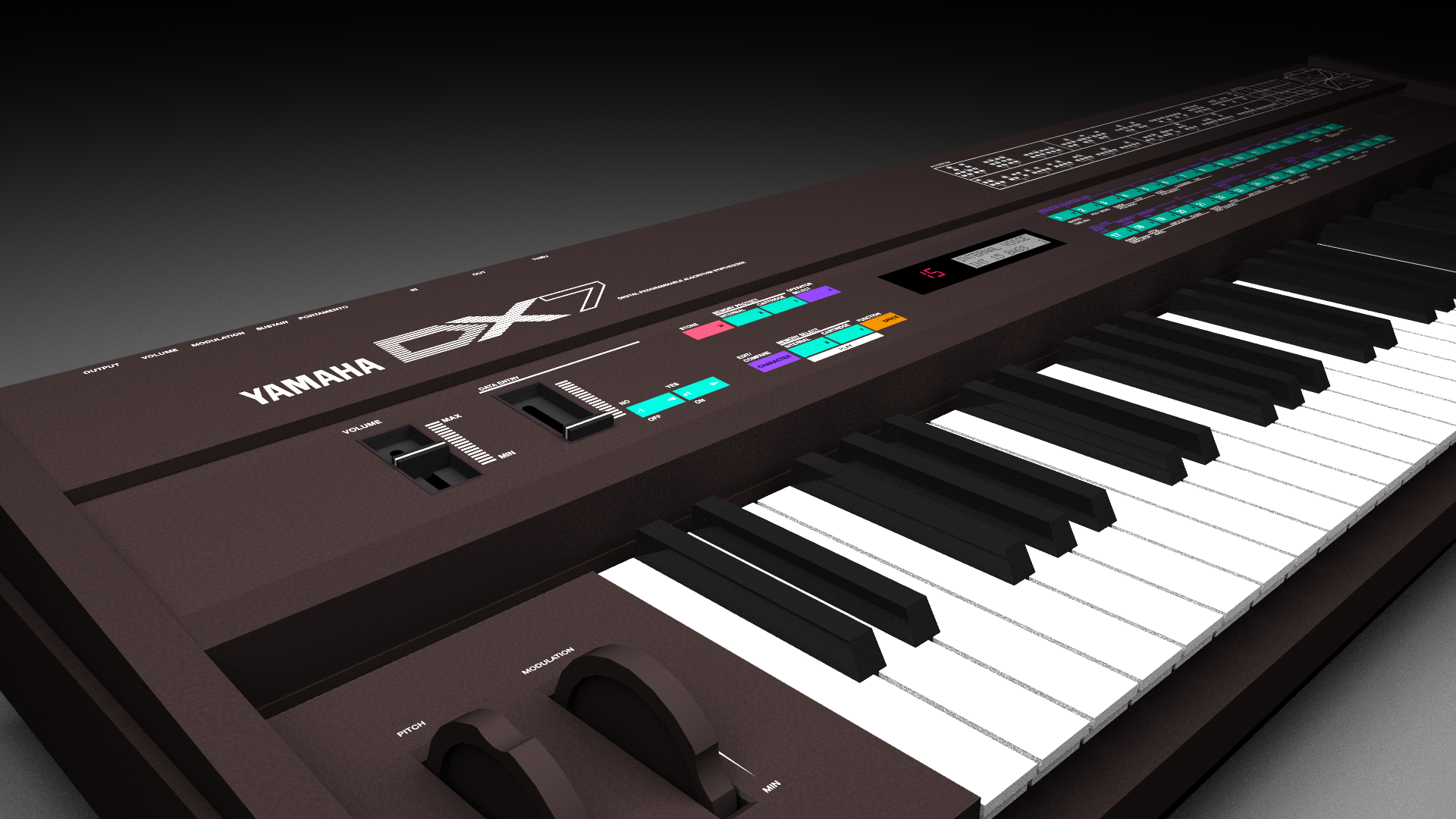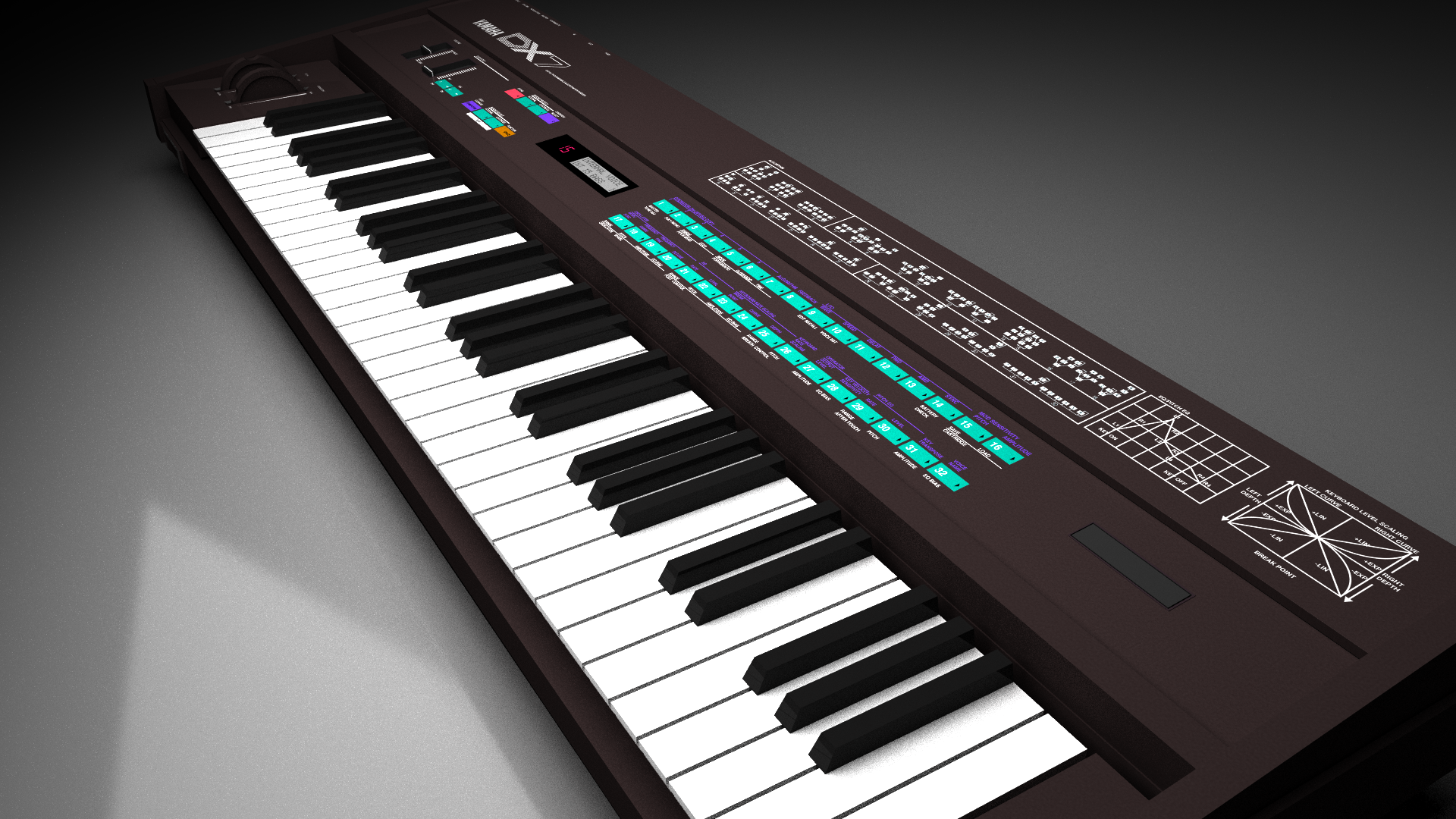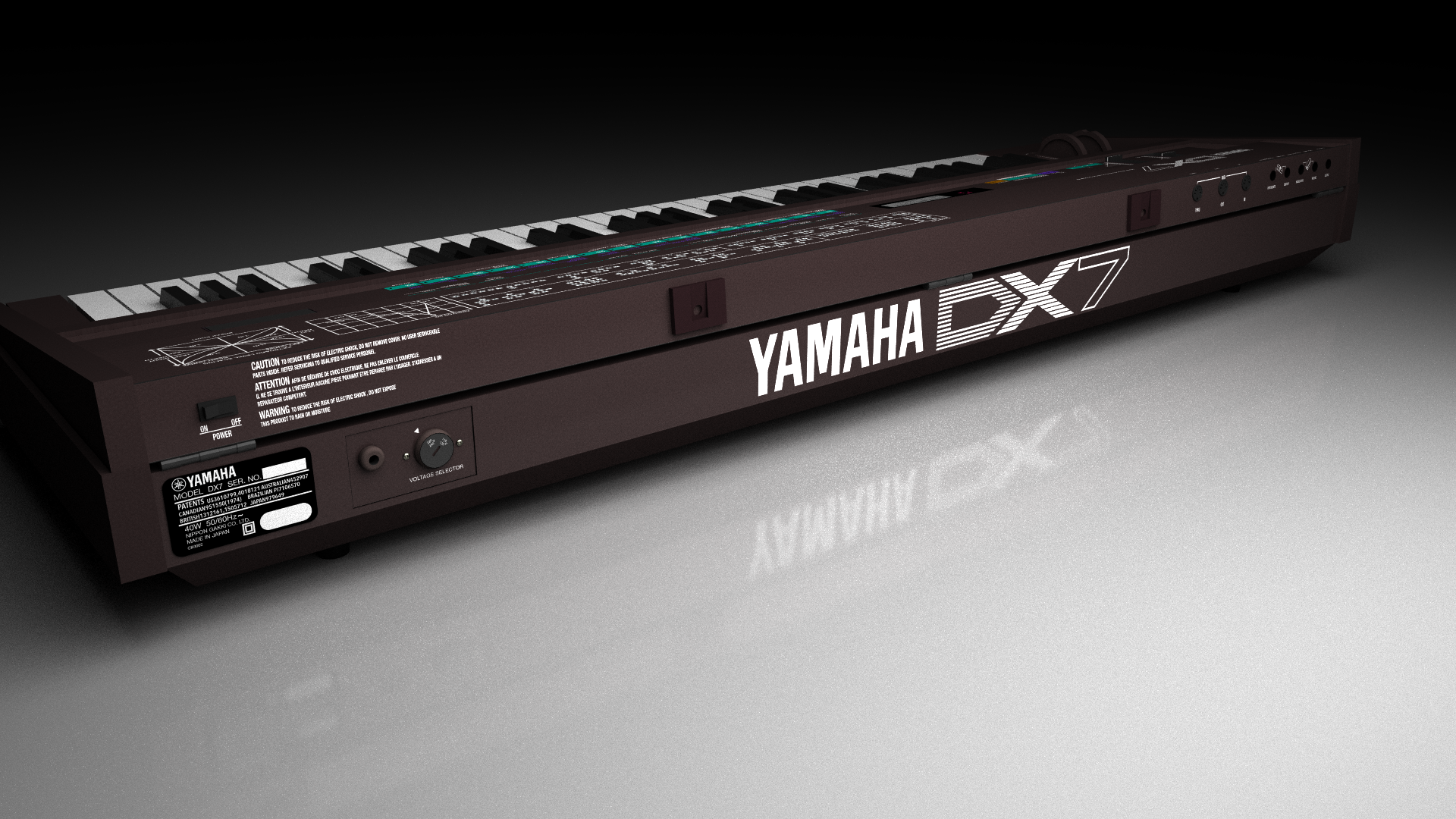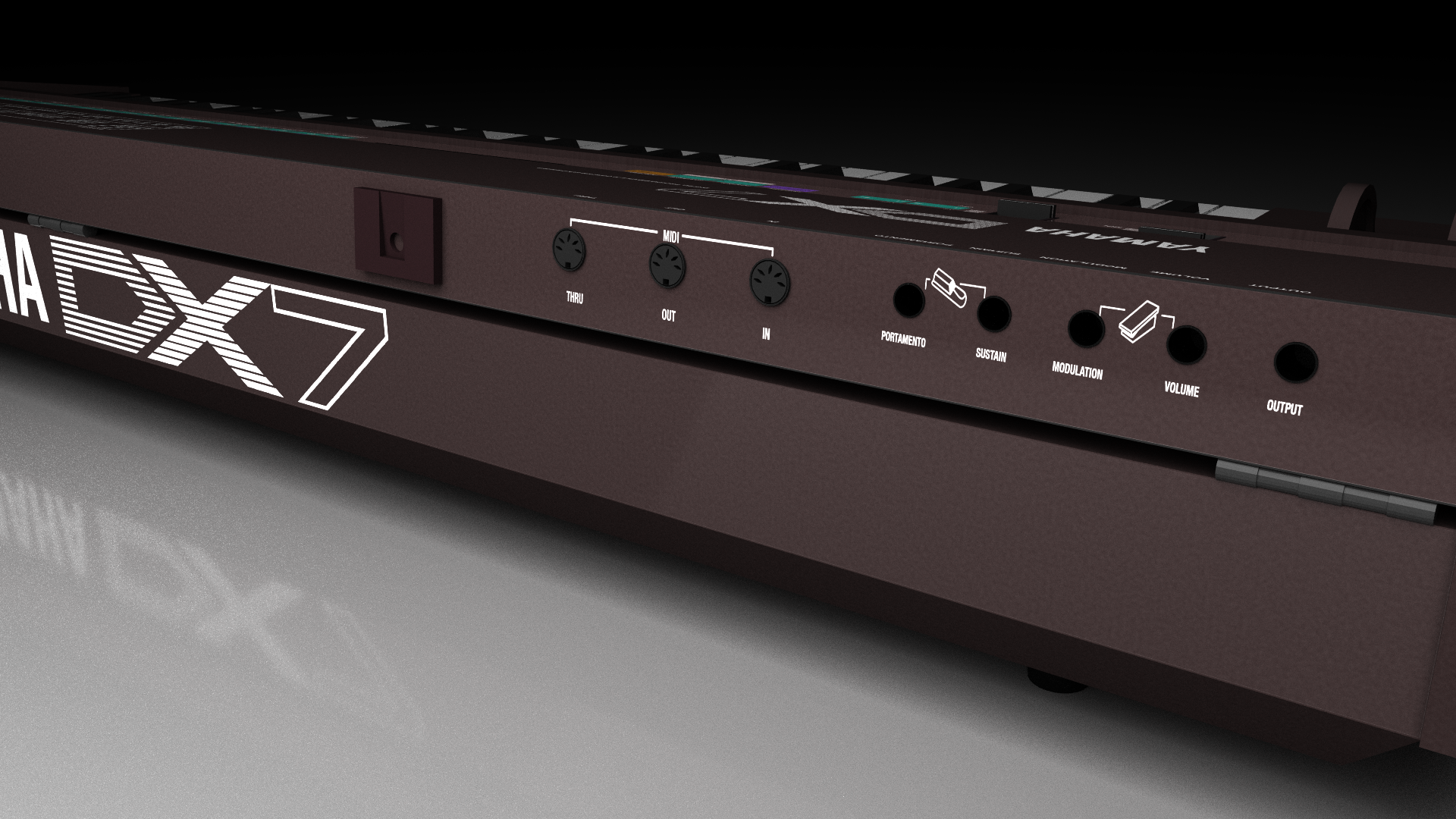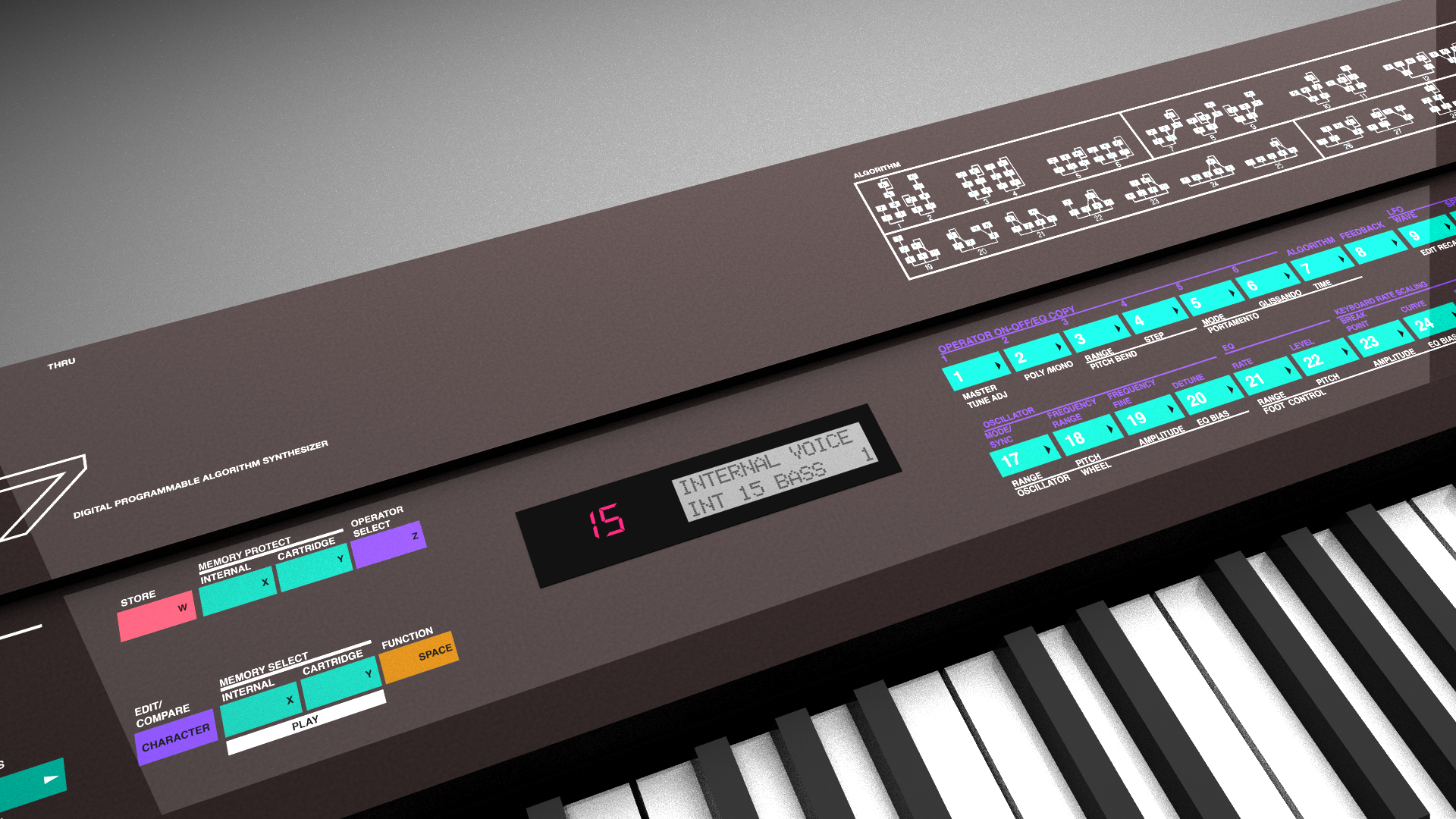 DX7 (1983 - 1989) BY YAMAHA CORPORATION
The DX7 by Yamaha was the first successful digital synthesizer and is one of the best-selling synthesizers in history, selling over 200,000 units. It was launched in 1983 and was in production until 1989.
John Chowning at Stanford University, California developed FM synthesis, a means of generating sounds via frequency modulation. FM synthesis created brighter, "glassier" sounds, and could better imitate acoustic sounds such as brass. Yamaha licensed the technology to create the DX7, combining it with very-large-scale integration chips to lower manufacturing costs.
With its complex menus and lack of conventional controls, the DX7 was hard to program. The FM technology also was a different approach to synthesis than conventional additive synthesis methods, and few learned to program the DX7 in depth. However, its preset sounds became staples of 1980s pop music. Its electric piano sound for instance was particularly widely used, especially in power ballads.
On the (rather long) list of notable users we'll find A-ha, Tangerine Dream, Serge Gainsbourg, Michael Jackson, Queen, Tina Turner, Cindy Lauper and Brian Eno - to mention a few...
In 2015 Yamaha released Reface, a series of small portable synths that pays tribute to classic Yamaha keyboards. The Reface DX carries the legacy of the DX7.
ALBUMS BY BERANEK THAT INCLUDE THE YAMAHA DX7:
The above model was made in Lightwave 3D. The model and texture files are available for download here: